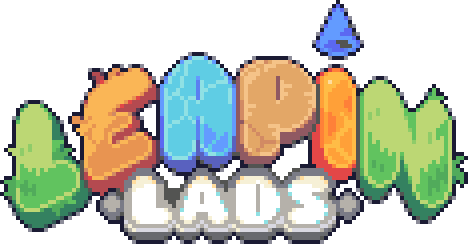 Leap 100 lads through deep and surprising infinite challenges!
---
Leapin is easy but hard to master
You've only got two options: leap one space, or leap two spaces. Use timing and good decision making to avoid leapin into something dangerous. Try to get as far as you can!
Randomly generated endless worlds
Traverse five different biomes full of unique challenges that can yield great rewards, or spell your demise.
Leap over water in the forest, face ferocious Fire Boys in the lava castle, get spat out by a fish at the beach, escort bombs through the desert, and play piano in the ruins of a fallen empire.
100 lads to unlock
Buy lads in the Lad Store using the coins you've collected. Get to know them through short backstories in the Lad Gallery. Pick a favorite lad to leap with, or play as a different one each time.
Daily challenge mode.
Every day, a level is generated for all players globally. Take it to the leaderboards and fight for your status as the ultimate pro leaper.
---
COMING 2023
Sign up for the newsletter below to get notified when the game releases.